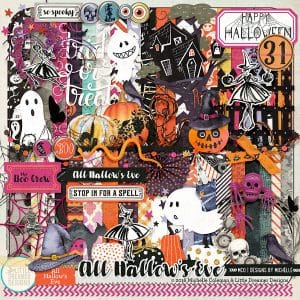 Due to a few technical difficulties with my computer, October's EPIC HALLOWEEN COLLECTION, will be somewhat delayed in it's release. Look for it October 5th :)
This collection stands to be one of my FAVORITE Collections of ALL TIME. LOL, I would show you a preview but unfortunately until my computer's fusion drive is replaced I have nothing else to read my lightning external drive from ;) Yay for technology, good times..
Rest assured, this collection WILL BE SO WORTH YOUR WHILE! There is a very slight chance it will be ready to go before the 5th, but we are officially calling it the fifth so there will be plenty of time after said computer is back home and up and running.
You can also check back here for updates, and maybe I will be able to post a preview or two eventually :)
Thank you for your patience, We appreciate your support. Have a lovely day!